Year 3
During our maths lessons we made Baked Spaghetti using different measuring equipment. For example we weighed the dry spaghetti in grams, the spaghetti sauce in millilitres and the cheese in grams. We then added the boiled spaghetti to the sauce and added to this a few fresh vegetables such as spring onions and peppers. The mixture was then put into foiled trays and we added grated cheese on top.
Can you guess how many trays were needed for 30 children, if 1 tray was shared between 3 children? The spaghetti was then left to bake in the oven. We enjoyed making baked spaghetti!!!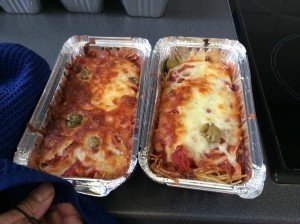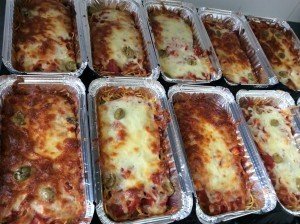 During our maths lessons we made Christmas cookies using different measuring equipment. For example we used a tablespoon to measure the plain flour and the cornflour and a teaspoon to measure the baking powder.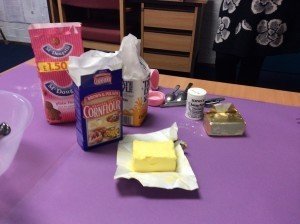 After all the dry ingredients were added to make dough we shared the dough between 10 children. Can you tell how many times we had to make the dough for 30 children? We then baked the cookies in the oven and enjoyed eating our delicious cookies!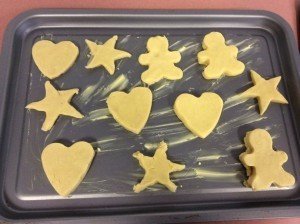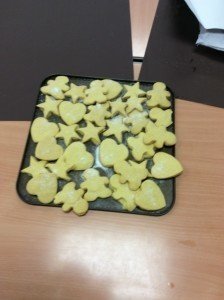 Year 3's walked into the Stone Age this term!
In Year 3 we have been studying the book called "The Stone Age Boy" by Satoshi Kitamura. During the Literacy lessons the children wrote diary entries as one on the characters, called Zack, who fell into the Stone Age. The children wrote about their experience of the Stone Age. They also wrote Kenning poems. During our history and art lesson we made our own cave paintings.
Can you name any of the animals?
Can you tell who has fallen into the Stone Age and who is from the Stone age?
no images were found

This term in science our topic has been Light and Shadows. We have learnt how shadows are formed. How light travels and what materials allow light to pass through.

In RE our topic is Light and dark. We linked this to our science topic and looked at what light and dark means for different religions. In Literacy we wrote Light and dark acrostic poems.
no images were found

In year 3 we have been re-telling the story of
The Elves and the Shoemaker.
Read about how the Elves work their magic to help the poor shoemaker.
During PHSE we found out about children working in factories to produce shoes we wear. It's so sad!
We designed funky shoes in Art