4 Pine's Art & DT display - Austin's Butterfly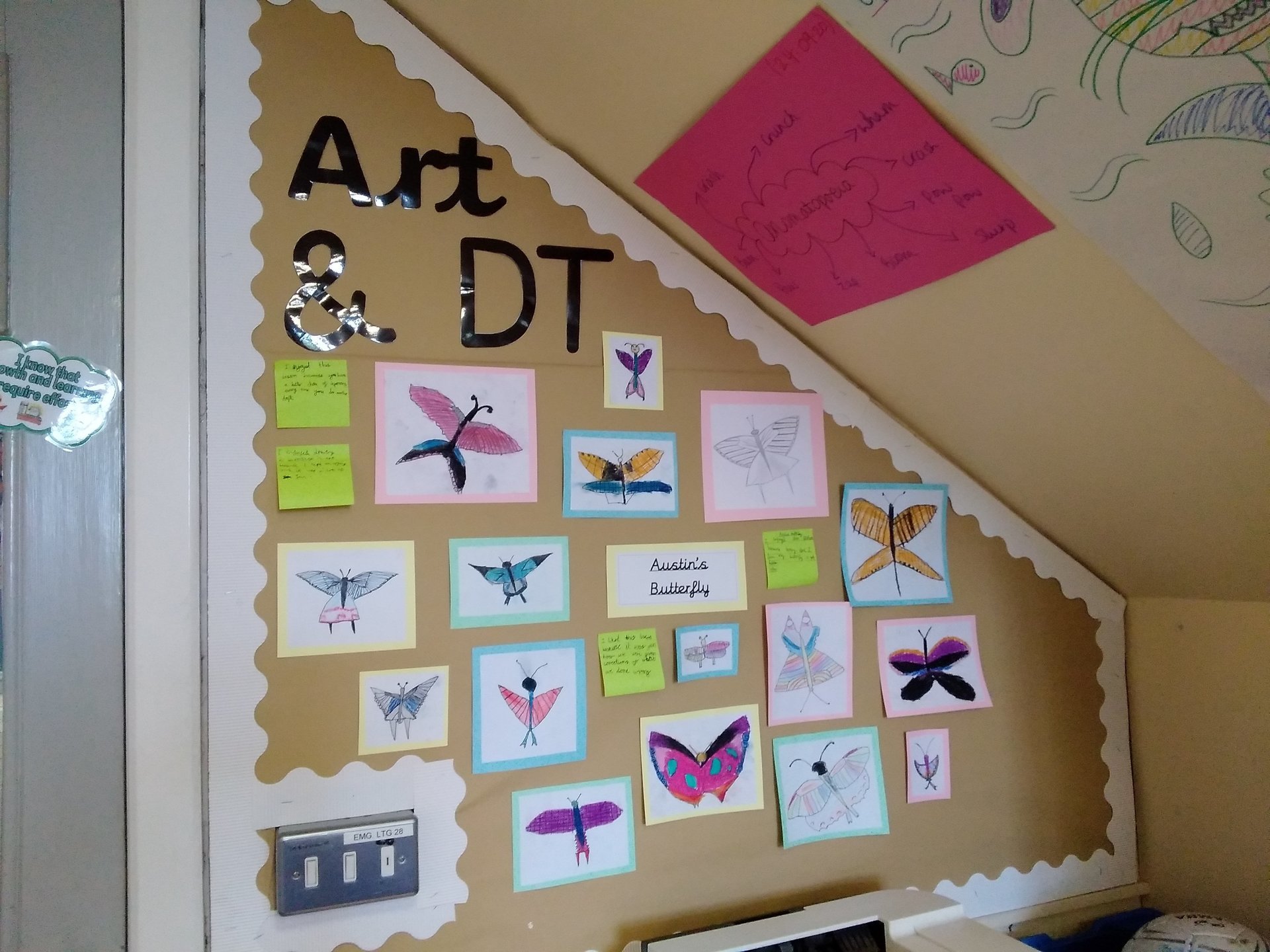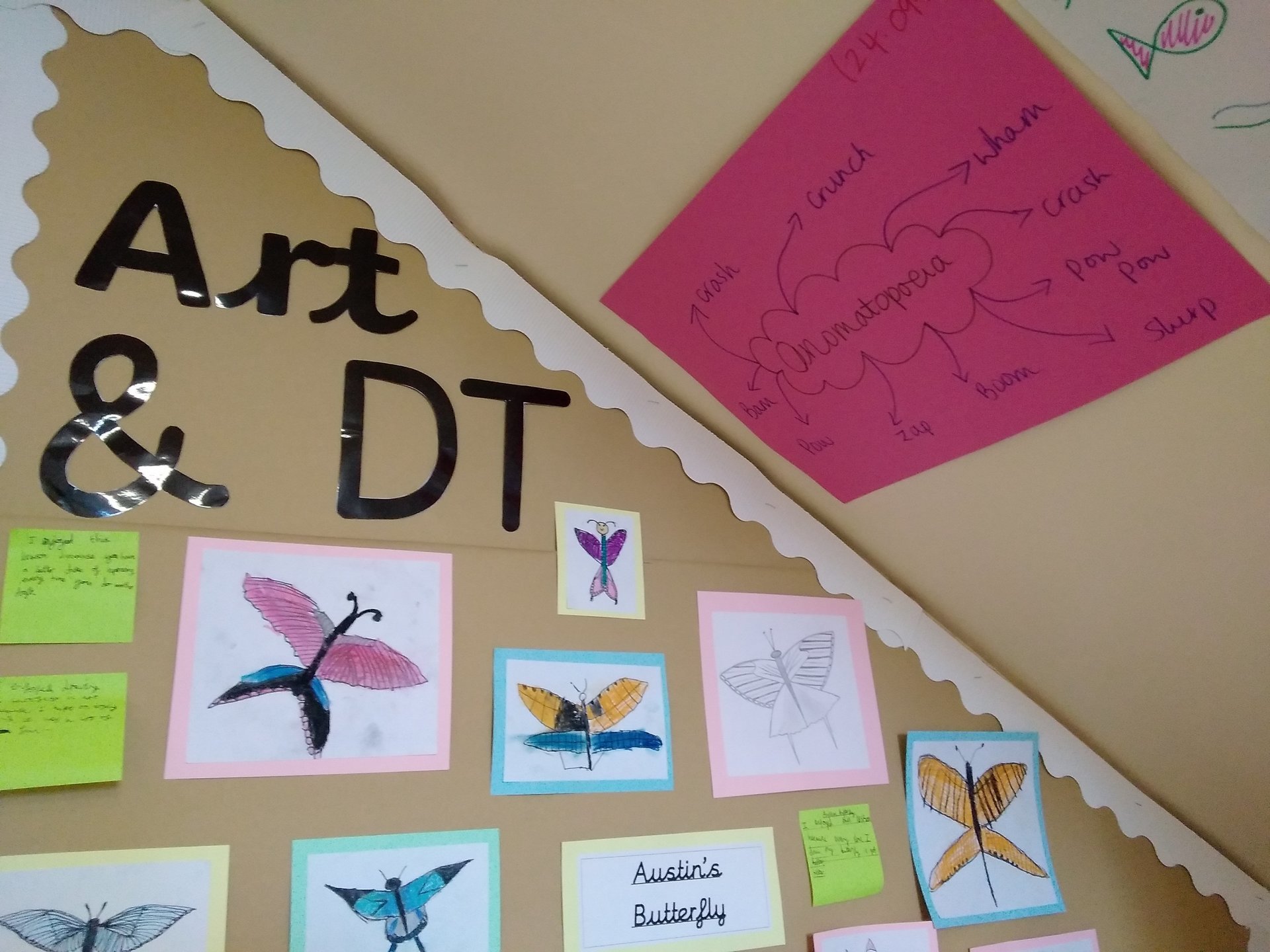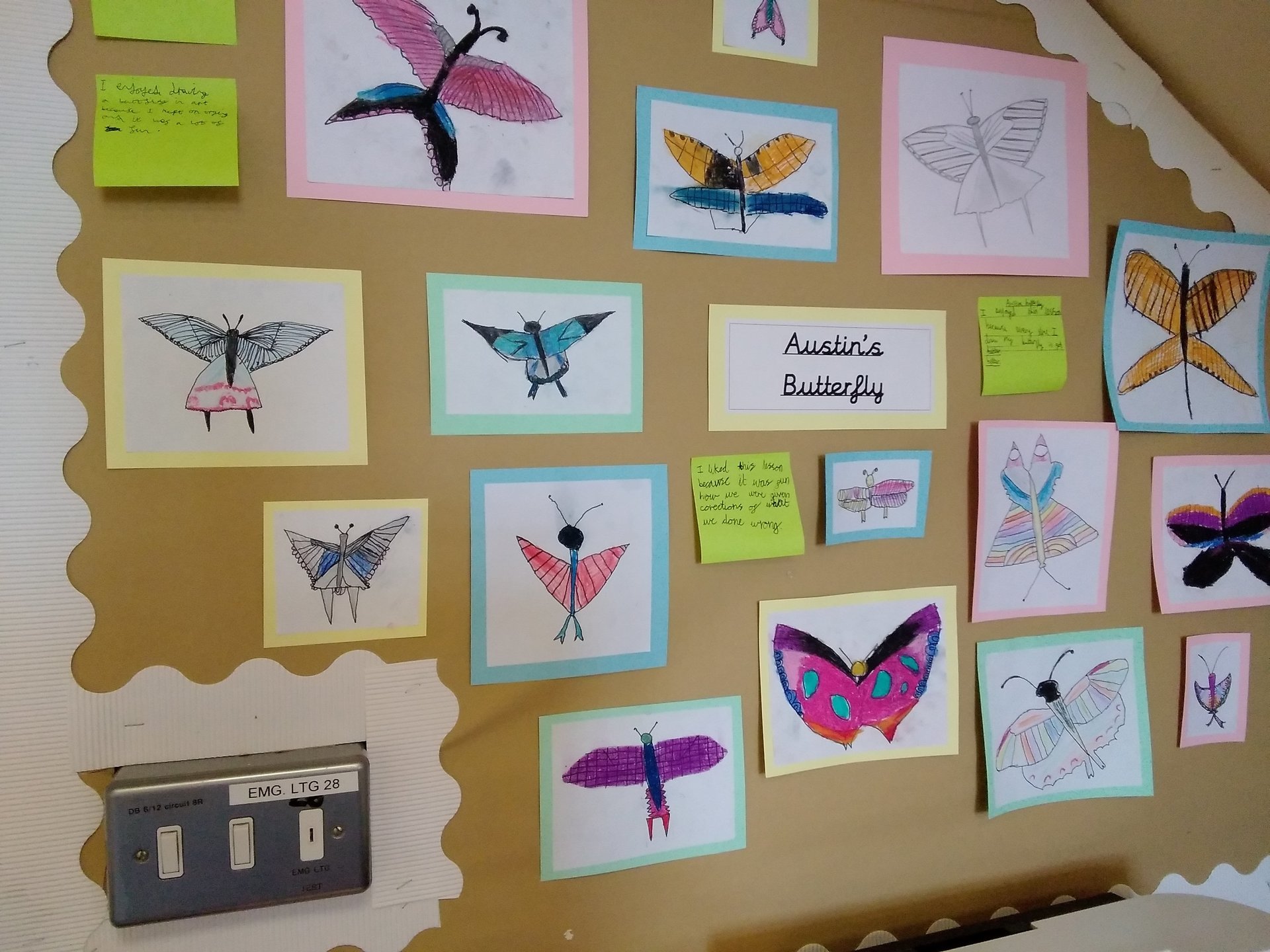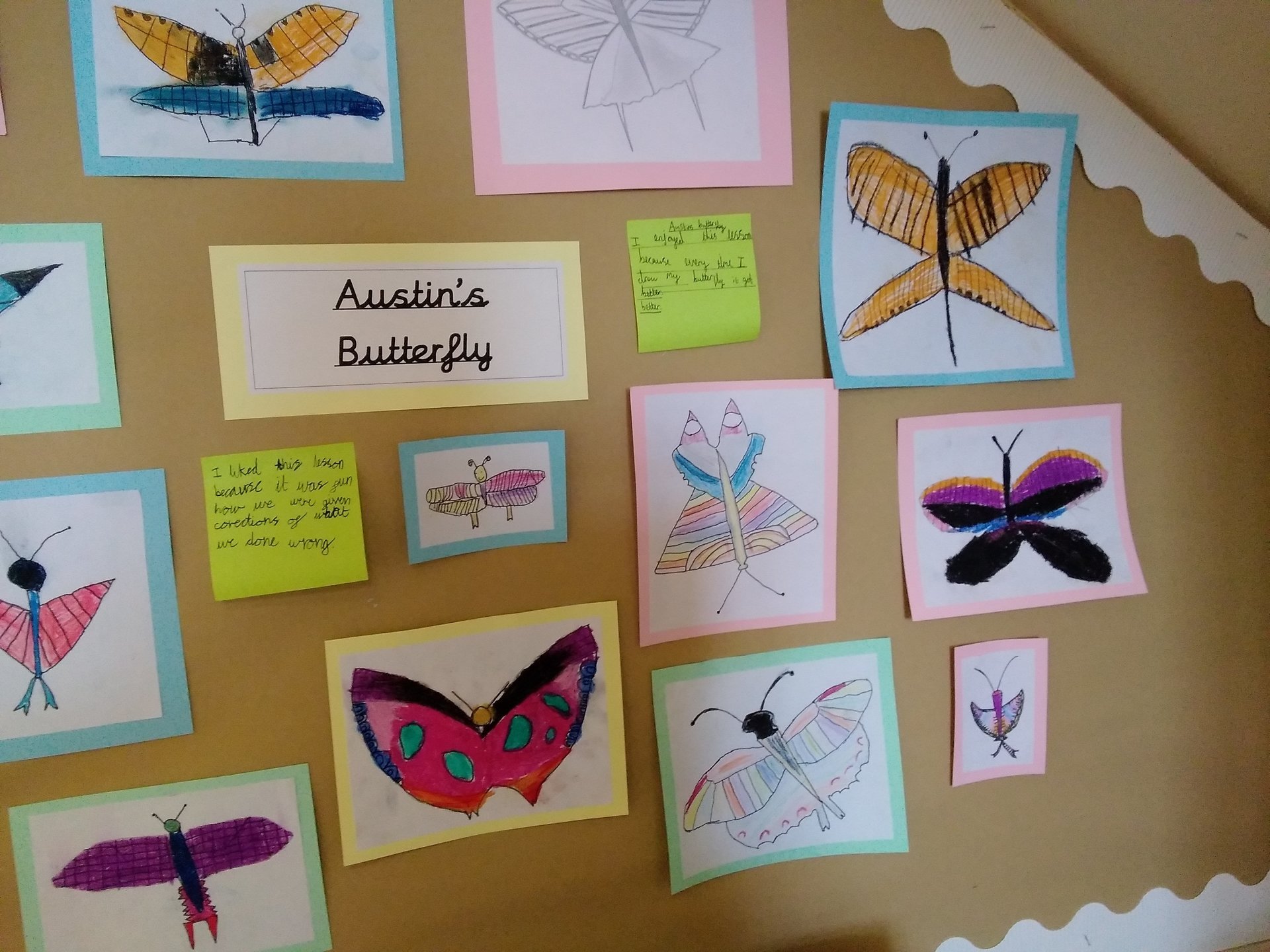 4 Cherry's Art & DT display - Austin's Butterfly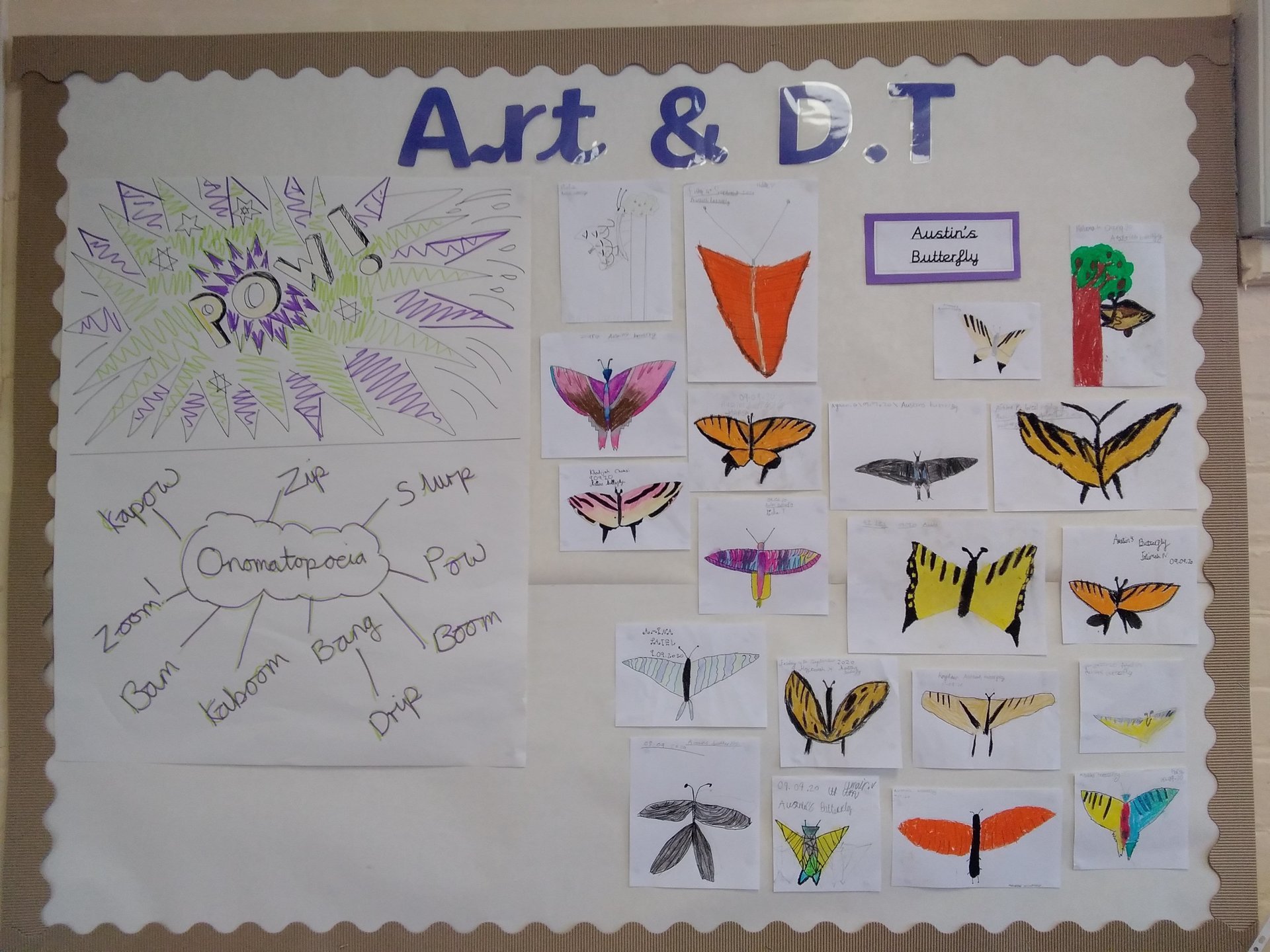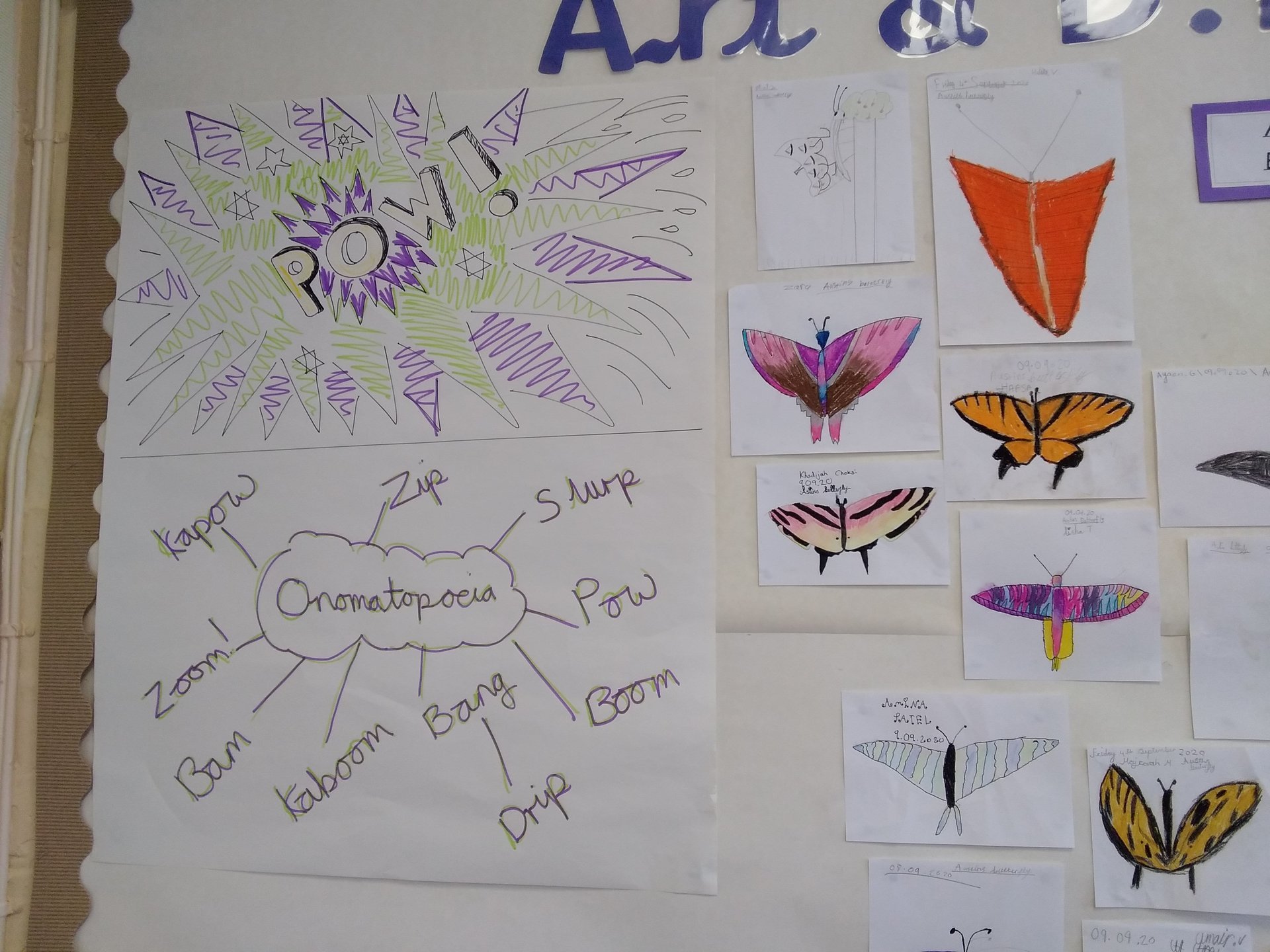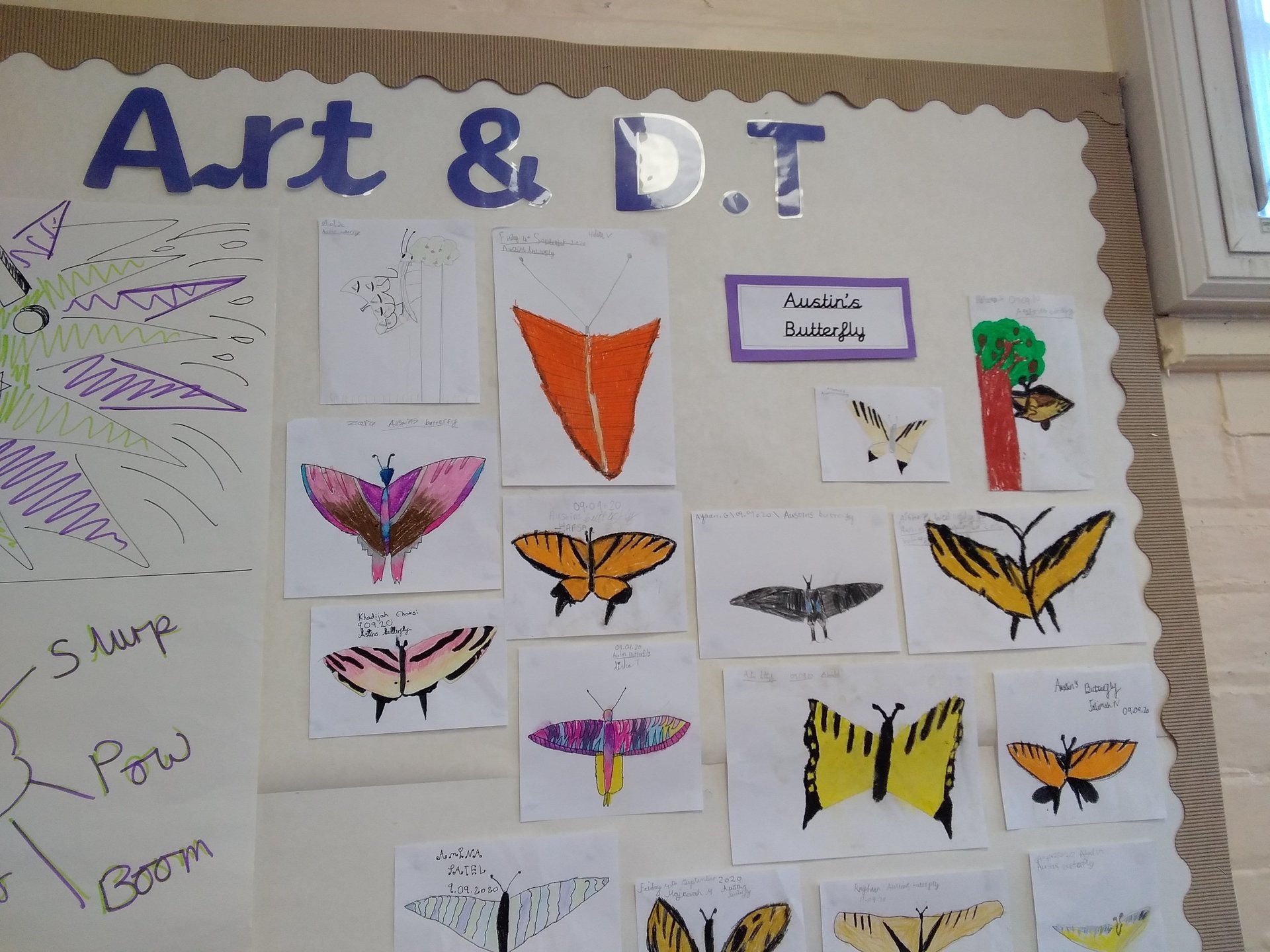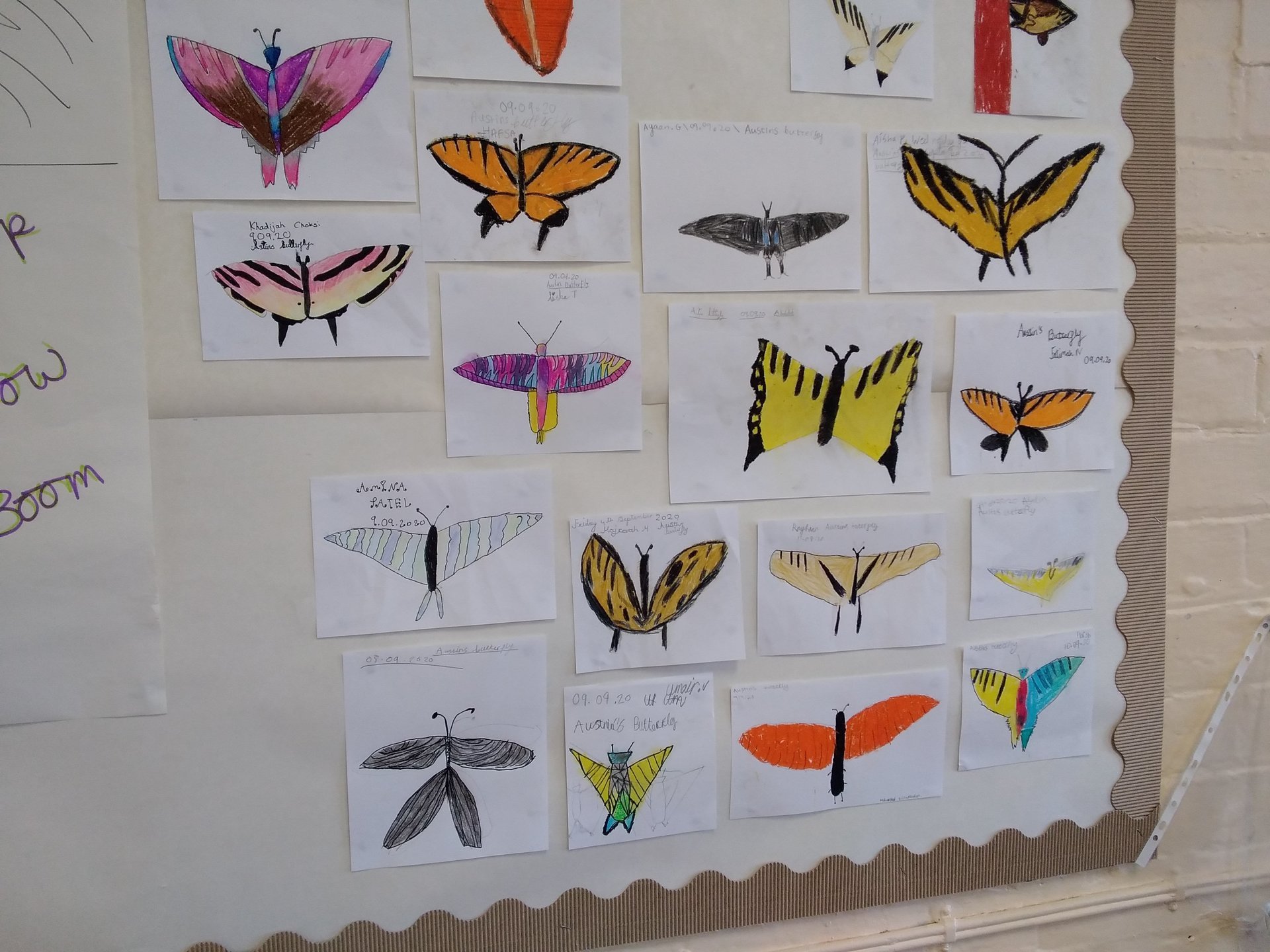 In Art, we are learning about Pop Art. The children did some fantastic research as part of their homework...
4 Pine Character Competition
For Climate Action Fortnight we created Healthy Eating Menus.
In Science, we have been looking at the digestive system. The children had a go at recreating the digestive system using a food bag, food (crackers and banana), orange juice, water, a pair of tights, a tray and plastic cups.
Planting Onion and Chilli seeds
In Music, we are learning to play the glockenspiel.
4 Cherry Character Competition