Anti-Bullying
The Anti-Bullying Posters Winners
We are committed to providing a caring, friendly and safe environment for all of our pupils so they can learn in a relaxed and secure atmosphere. Bullying of any kind is unacceptable at our school. If bullying does occur, all pupils should be able to tell and know that incidents will be dealt with promptly and effectively. We are a TELLING school. This means that anyone who knows that bullying is happening is expected to tell the staff. Repeated bullying is totally unacceptable and will be dealt with appropriately.
Bullying is likely to be Several Times On Purpose (STOP)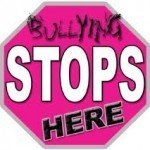 Don't forget if you want to report bullying you can contact the school online at www.textsomeone.com. Our school code is 20912 or use your mobile to text. The number is 0778 147 4660. Start your message with our ID code 20912.
Resources
Useful links and supporting organisations:
• Anti-Bullying Alliance
• ChildLine
• Family Lives
• Kidscape
• Minded
• NSPCC
• The BIG Award
• PSHE Association
• Restorative Justice Council
• The Diana Award
• Victim Support
• Young Minds
• Young Carers
• The Restorative Justice Council

SEND
• Changing faces
• Men cap
• Anti-Bullying Alliance Cyberbullying and children and young people with SEN and disabilities
• DfES: SEND code of practice
Cyberbullying
• Child net International
• Digizen
• Internet Watch Foundation
• Think U Know
• UK Safer Internet Centre
• Anne Frank Trust
• Kick it Out
• Report it
• Stop Hate
• Tell Mama
• Educate against Hate
• Show Racism the Red Card
LGBT
• Barnardos LGBT Hub
• Metro Charity
• EACH
• Proud Trust
• Schools Out
• Stonewall
Sexual harassment and sexual bullying
• Ending Violence Against Women and Girls (EVAW)
• A Guide for Schools
• Disrespect No Body
• Anti-bullying Alliance: advice for school staff and professionals about developing effective anti-bullying practice in relation to sexual bullying